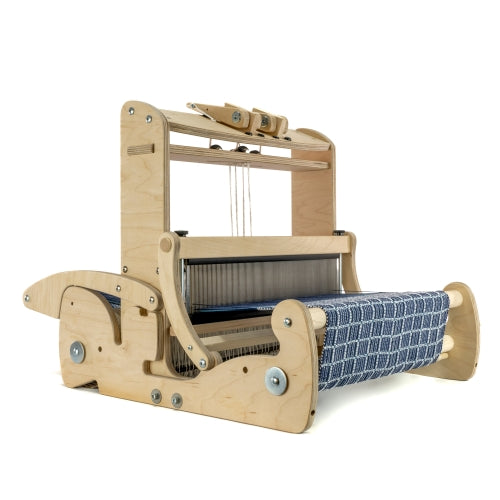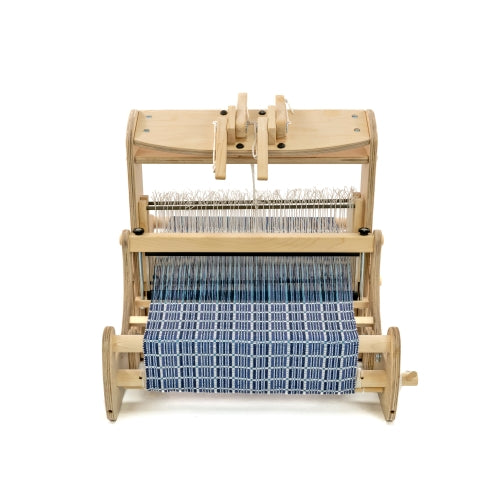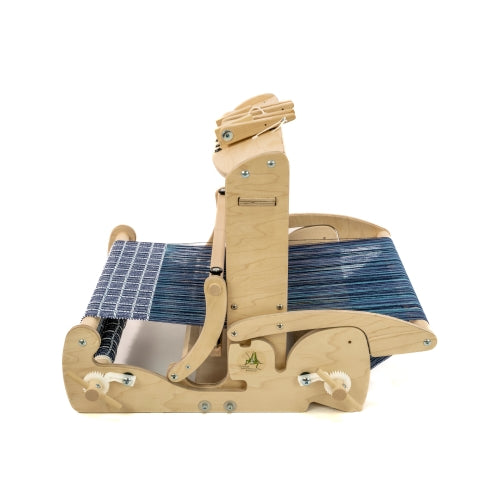 THIS ITEM IS AVAILABLE AS A PREORDER WITH A 5-WEEK TURNAROUND
Enjoy the best of both worlds! Convert your 15″ Cricket into a 4-shaft loom!
15″ Cricket Loom and optional 15″ Cricket Stand are sold separately.
The Cricket Quartet reimagines our most popular rigid heddle loom, the 15″ Cricket, transforming it into a 4-shaft loom with a 13-1/2″ weaving width. We engineered the Quartet with thoughtful features that help you weave more complex patterns. Closely spaced levers move with smooth action to raise and lower shafts. You'll achieve clean sheds with help from the extended back beam. The pivot beater maximizes your weaving space. Like all Schacht products, the Cricket Quartet is manufactured in the USA.
Includes 300 Texsolv heddles (5-7/8″ red) and your choice of 6, 8, 10, 12, or 15 dent reed
Made of high-quality maple plywood and solid hard maple; left unfinished to match your loom
Ships flat-packed, with assembly required
15″ Cricket Loom and optional 15″ Cricket Stand sold separately
You will need a warping system (a warping peg set or warping board) for measuring warp chains