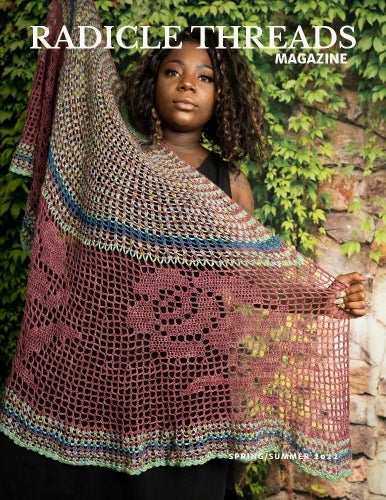 Radicle Threads Magazine
GROWTH/SUNNY & BRIGHT
Issue #2

The designs, recipes, and crafts in this issue infuse a burst of Spring and is color filled!

Inside this issue:

5 REFRESHING RECIPES

12 CROCHET & KNIT PATTERNS

5 CRAFTING PROJECTS

4 ARTICLES, a must-read journey of what can and should be!

Journal of Fennigan's Farms, with an update of their story.

-

"Radicle Threads is a BBIMP grassroots company that aims to create a sustainable, ethical, and equitable online and print publication with a focus on crafting.

Our mission is to uplift, amplify, and empower BBIMP [Black Brown Indigenous Melanated People] voices and to share our knowledge, skills, and experiences with the goal of increasing accessibility for all."