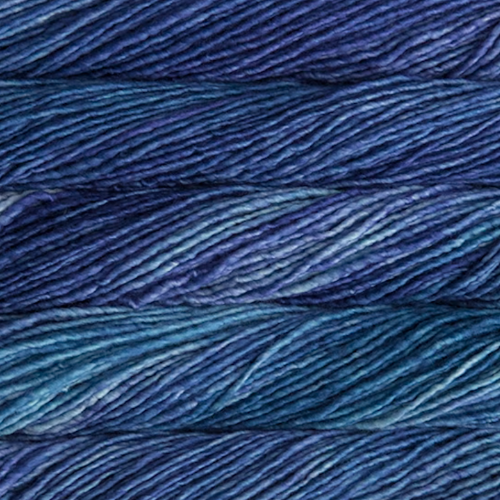 Mecha
Bulky - Single

130 yards (119 meters)/100 grams 100% Superwash Merino - Machine washable, gentle cycle, cold water, do not tumble dry.
 

A rare single-ply superwash yarn! Our superwash merino takes color in the most vivid, rich way, and nowhere is that more apparent than in the multi-layered hues of Mecha! Soft as always, Mecha has a slight thick-and-thin texture, a fantastic loft, and is the perfect size for quick but not-too-heavy projects.

Great for:
Accessories, garments, baby and kids items, cables, textured stitches.

Be sure to get enough yarn to complete your project since each skein is batch dyed, skeins may vary. To ensure random color distribution, work from two balls of yarn at once, alternating a few rows from each ball.